What Makes Double E Accumulators Different ?
Easy to operate festoon style material storage and dispensing with constant web tension.
The Double E accumulator delivers stored web material when part of a production process must come to a stop while the rest of the line continues to run.
Double E accumulators offer closed-loop tension control. This unique feature ensures consistent moving web tension during a manual splice. And only Double E provides the ability to accurately change material storage amounts on the fly.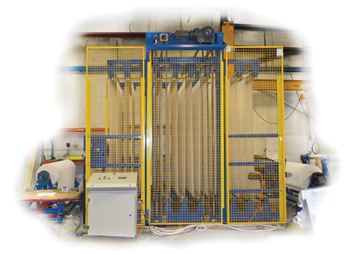 Constant, closed loop, web tension throughout the cycle.
Operates as its own tension zone by means of a servo driven infeed roller and an outfeed pneumatic dancer roller.
Material storage set or changed on the fly - easy to program material amounts.
Cycle can be started remotely or locally with the flip of a switch.
Alarms at user definable amounts of material.
Webbing position allows straight through web path.
Reduced energy consumption with sleep mode.
Easy integration of web guiding and inspection lamps.
Touch panel with industry leading user options.
Safety interlocked guards with emergency stops.
Storage festoon height and speed controlled by servo motor.
Web Accumulator Model Types, Sizes, Capacities
| | | | |
| --- | --- | --- | --- |
| | Wed Width | Storage Capacity | Design Tension |
| Model 200 | <=90" | 200 feet | Up to 1.5 PLI |
| Model 100 | <=60" | 100 feet | Up to 2 PLI |
| Model 5 | <=30" | 50 feet | Up to 3 PLI |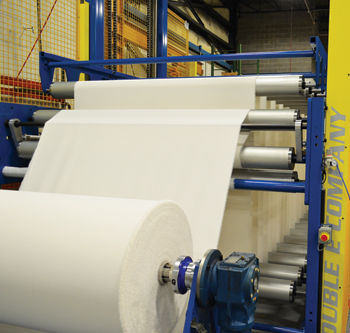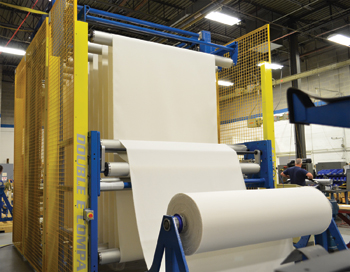 You Might Also Be Interested In...
Receive a Free Quote